Welcome to Arendell Animal Hospital

Your Veterinarians in Morehead City, NC
Call us at 252-726-4998
---
If you are experiencing a pet emergency please call the hospital AS SOON AS POSSIBLE at 252-726-4998. If your pet is experiencing an emergency after hours, please call the Emergency Pet Hospital of Craven/Carteret at 252-444-1399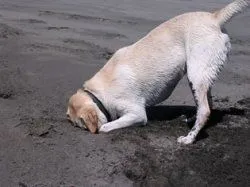 Arendell Animal Hospital is proud to serve the Crystal Coast with the finest high-quality animal care. With our caring Veterinarians and compassionate staff members, we are happy to provide for your four-legged family members.

We look forward to taking care of your newest family members and take pride in keeping your older ones feeling young. We provide yearly preventive care visits and vaccinations, routine and emergency surgery, in-house ultrasound, digital radiography and bloodwork, boarding, bathing, and many other services.
We have a number of resources for you to learn about how to take better care of your pets. Browse around and look at our articles and pet videos. The best veterinary care for animals is ongoing nutrition and problem prevention. If you want to ask a question call 252-726-4998 or email us and we'll promptly get back to you. Our Morehead City veterinary office is very easy to get to, and you can find directions on our Contact Us page. You can also subscribe to our newsletter which is created especially for Morehead City pet owners. In between your veterinary visits, your pet will benefit from you reading these free informative articles.
At Arendell Animal Hospital, we treat your pets like the valued family members they are.
Dr. Richard Hawkes
Morehead City Veterinarians | Arendell Animal Hospital | 252-726-4998
Fax: 252-726-6038
213 Commerce Ave.
Morehead City, NC 28557